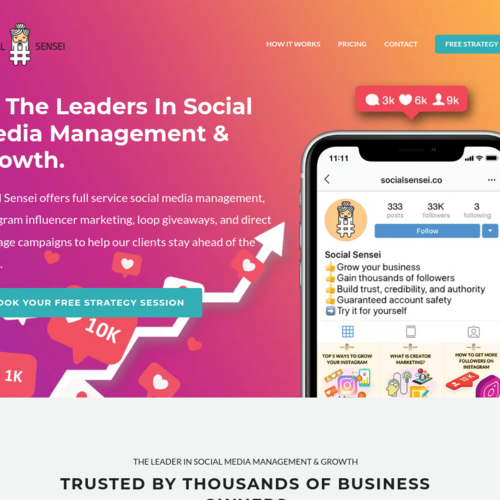 Social Sensei - Is it Legit, Safe or a Scam? - 2023
Social Sensei promise to 'gain you thousands of followers on your Instagram account every month'.
And claim to be the leading Instagram marketing agency.
Pros:
This website is using an external review system
This website offers "get your money back" friendly payment methods
The website seems to be an online store (tips for checking shopping scam)
This website has received positive reviews
The SSL certificate is valid (source: Xolphin SSL Check)
This website is safe according to DNSFilter.
This website does not contain phishing or malware according to Flashstart.
Cons:
According to Tranco this site has a low Alexa rank
This website may offer high-risk cryptocurrency services
This website uses an internal review system.
This webshop offers anonymous payment methods.
This website uses link-shortening