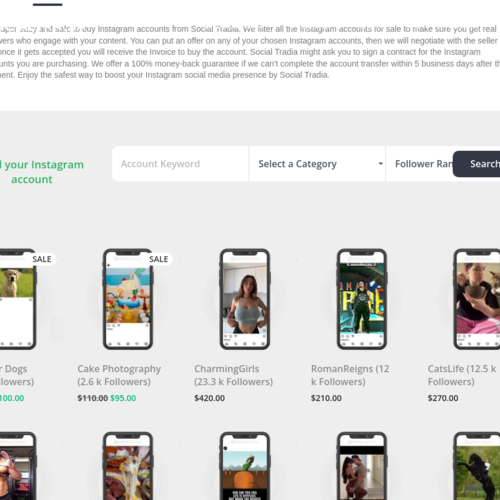 Social Tradia is a social media marketplace allowing you to buy and sell Instagram accounts.
They claim to provide the No.1 service with instant delivery and 100% buyer protection.
Pros:
This website is deemed to be popular by Tranco with a ranking of
This website has received positive reviews
The SSL certificate is valid (source: Xolphin SSL Check)
This site may offer adult content (how to check if it is legit or a scam).
This website is (very) old
This website does not contain phishing or malware according to Flashstart.
Cons:
The owner of the website is using a service to hide their identity on WHOIS