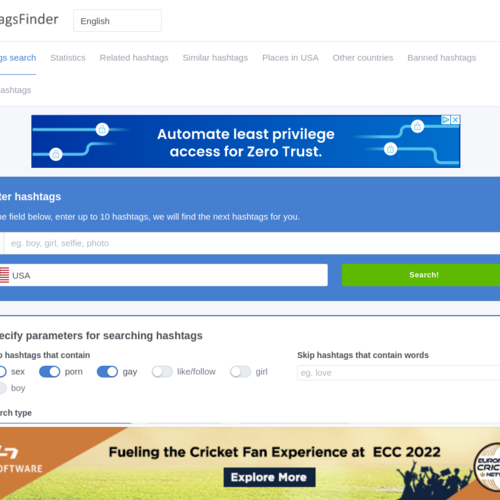 TagsFinder - Hashtag generator and search engine
Not sure which hashtag to use? You can use our hashtag generator to help you find the top 30 hashtags based on your keyword choices.
Instagram allows up to 30 hashtags per post. You can delete one or more of the generated hashtags and we'll look for another.
Pros:
This website is receiving a lot of traffic according to Tranco ()
According to Xolphin SSL Check the SSL certificate is valid.
We identified possible adult content (more about the risks of adult sites)
The owner of the site has claimed the domain name for a long time
This website has existed for quite some years
DNSFilter considers this website safe
Flashstart did not find any malware of phishing activities
Cons:
The website's owner is hiding his identity on WHOIS using a paid service