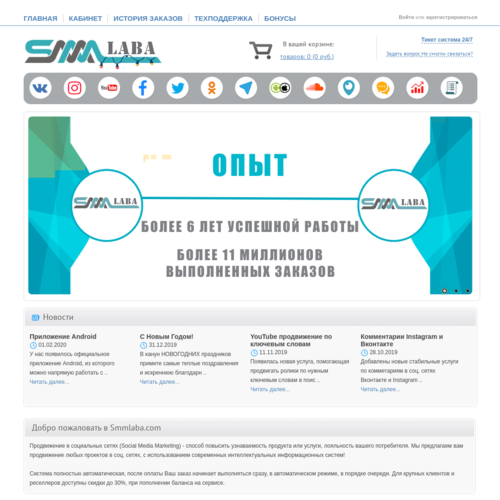 SmmLaba - Is it Legit, Safe or a Scam? - 2023
SmmLaba is the Russian automatic social media promoting service that can help to make profiles in all social networks more popular including engaging youtube traffic. There are a lot of media that are supported by this platform.
You can start promoting literally in two clicks. User can autonomously choose sum of money that he want to pay to get more views.
Pros:
A lot of supported social networks and payment methods
You can start only with 1 dollar ($)