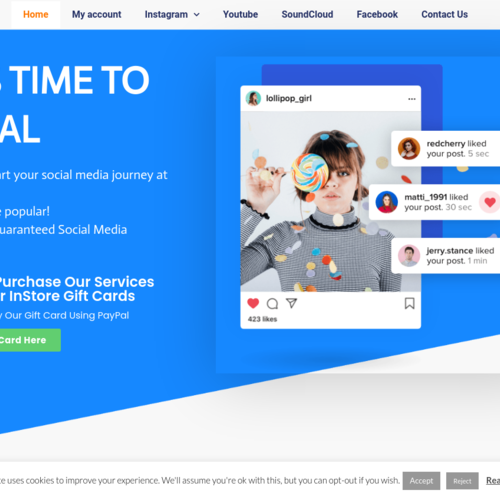 Buy Social Pack
Buy Social Pack is a Social Media Growth service, giving you the option to grow any of your social media profiles.
They claim to have delivered over 10+ million orders to help improve brand awareness and engagement.
Pros:
This website offers payment methods which offer a "money back services"
Online shopping features were detected (use our shopping scam checklist)
People are giving this website positive reviews
We found a valid SSL certificate (source: Xolphin SSL Check)
The site has been set-up several years ago
DNSFilter labels this site as safe
Checked for malware and phishing by Flashstart
Cons:
The identity of the owner of the website is hidden on WHOIS
The Tranco rank (how much traffic) is rather low
The website is located in a high risk country.