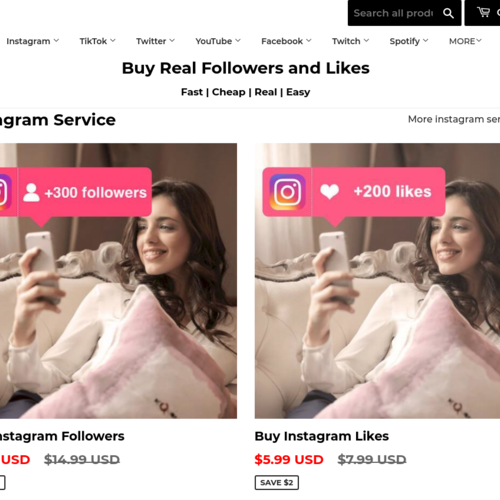 Famous Follower
Famous Follower is a Social Media Growth Service where you can purchase packages of followers and/or likes for different social medias.
They claim to provide you with real followers and likes (no bots!) quickly; cheap and easy!
Pros:
This website offers "get your money back" friendly payment methods
The website seems to be an online store (tips for checking shopping scam)
This website has received mixed reviews
The SSL certificate is valid (source: Xolphin SSL Check)
This website is (very) old
This website is safe according to DNSFilter.
This website does not contain phishing or malware according to Flashstart.
Cons:
The owner of the website is using a service to hide their identity on WHOIS
According to Tranco this site has a low Alexa rank
High number of suspicious websites on this server
This website is selling popular products often misused by scammers
This website seems to help you get social media likes/followers
This website has both positive as well as negative reviews