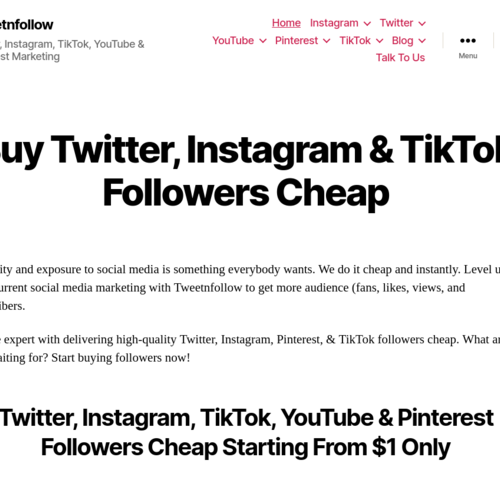 Tweetnfollow - Is it Legit, Safe or a Scam? - 2023
Don't be fooled by the name, Tweetnfollow offer many more social media packages than just Twitter.
Tweetnfollow are a Social Media Growth service, that claim to deliver high quality followers for as little as $1.
Pros:
The website seems to be an online store (tips for checking shopping scam)
The SSL certificate is valid (source: Xolphin SSL Check)
This website is (very) old
This website does not contain phishing or malware according to Flashstart.
Cons:
The owner of the website is using a service to hide their identity on WHOIS
According to Tranco this site has a low Alexa rank
This website seems to help you get social media likes/followers
This website has received mainly negative reviews