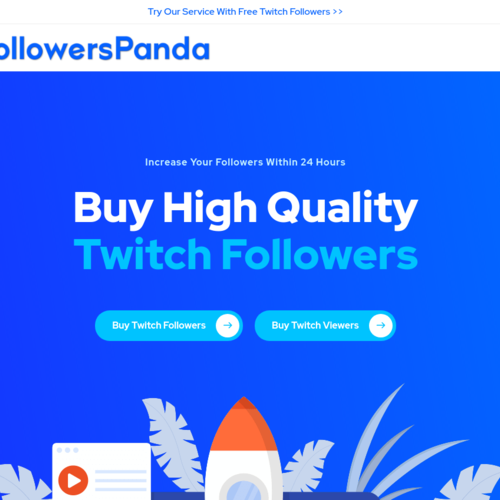 Followers Panda
FollowersPanda claims to provide cheap Twitch views and followers so you can fast track your growth.
The Twitch Growth Service claims to break the online barrier and remove all the hurdles that are forcing you to stay behind in the streaming world.
Pros:
This website offers "get your money back" friendly payment methods
This website has received positive reviews
The SSL certificate is valid (source: Xolphin SSL Check)
This website is safe according to DNSFilter.
This website does not contain phishing or malware according to Flashstart.
Cons:
The owner of the website is using a service to hide their identity on WHOIS
According to Tranco this site has a low Alexa rank
High number of suspicious websites on this server
This website seems to help you get social media likes/followers